Goodness gracious, Pennsylvania has certainly been getting the treatment from Mother Nature the past couple of days! Just as I thought the winter doldrums were making their way out the door, we receive a heaping 2 feet of snow and counting! This morning, I opened my curtains to discover our vehicles half buried, and not to mention my bare feet having an impromptu cuddle with a blanket of snow when I opened my front door. Yikes!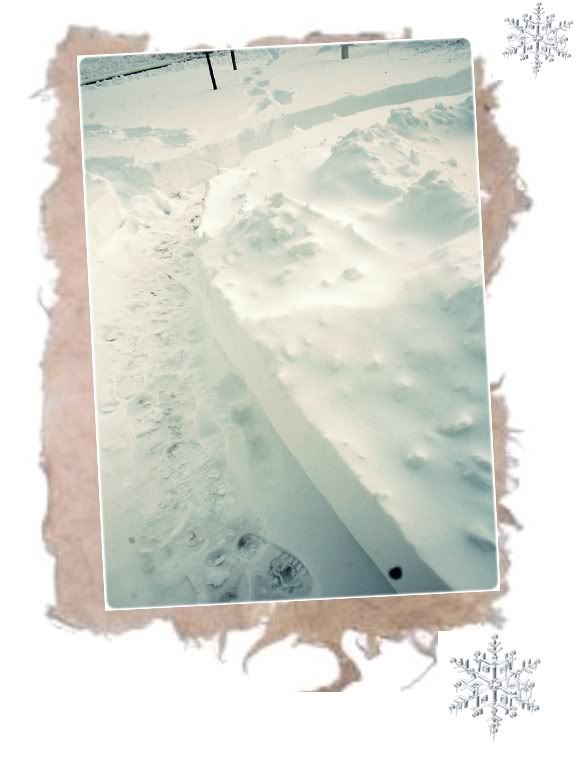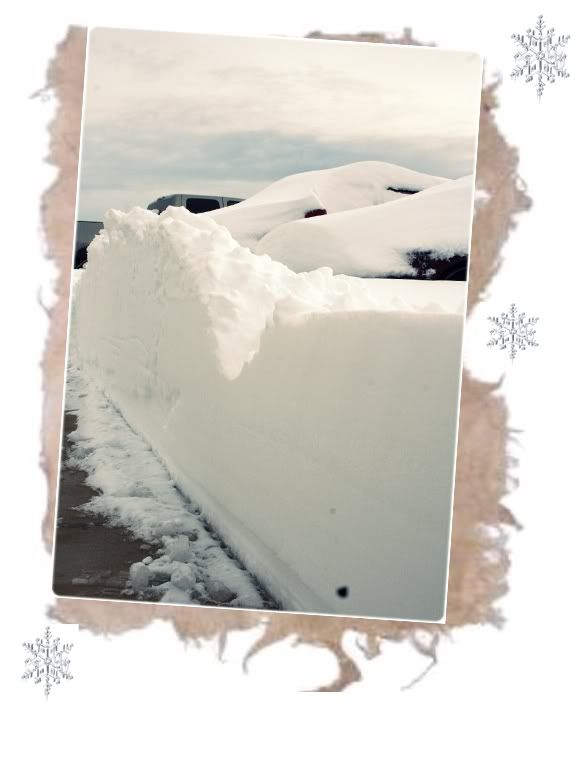 After sighing a spectacular sigh, I decided to stop being such a sourpuss and take a few wintry outfits shots. That is, until I realized that everyone and their brother was outside shoveling their walkways, and I still feel incredibly silly taking any sort of photo while several people are around. Especially when I'm clad in a dress, making awkward and goofy poses.
Consequently, I ended up hiding away in my bedroom all afternoon, choosing springtime outfits and snapping a few photos of those!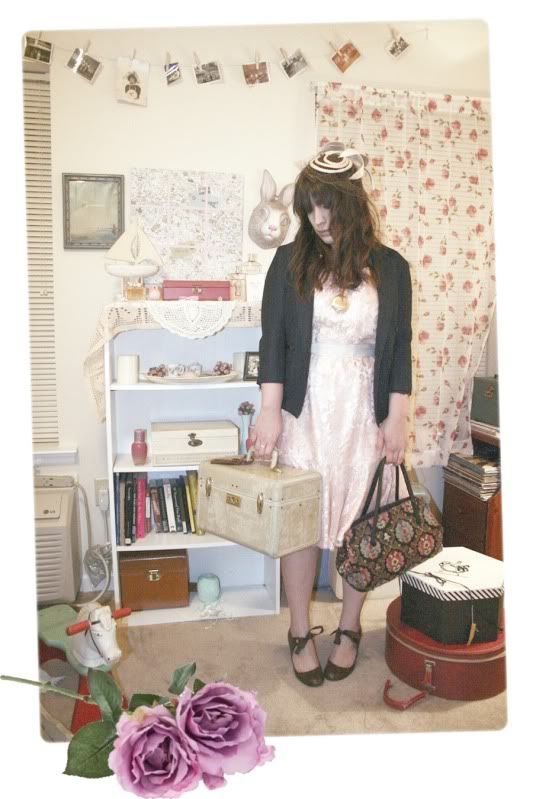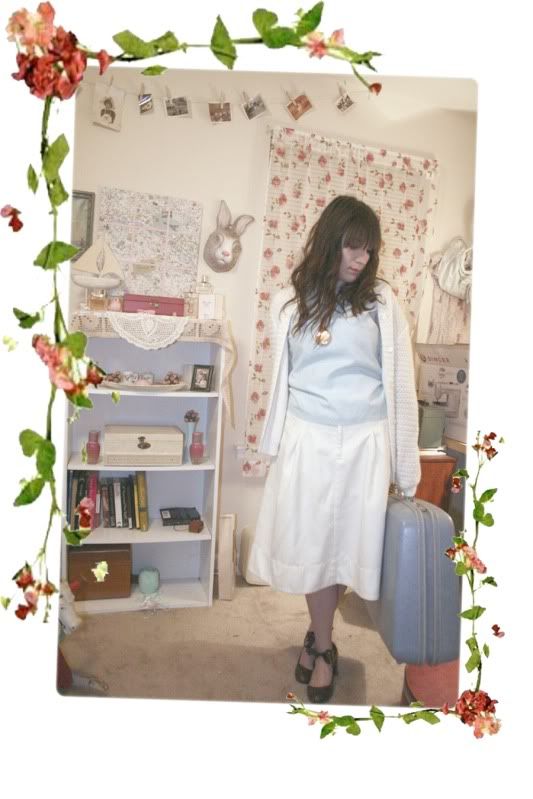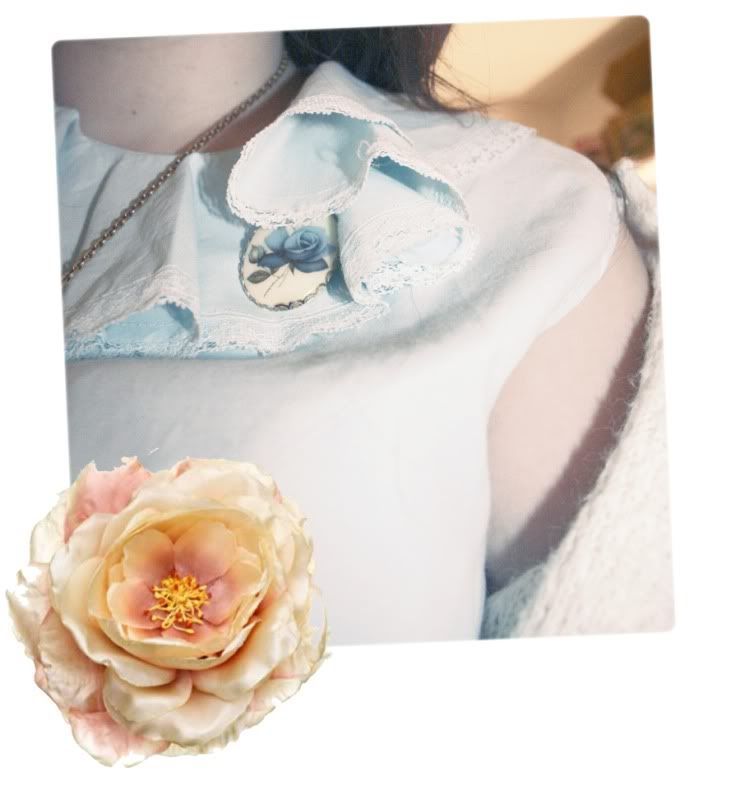 Outfit #1
Pink lace drop-waist dress: Goodwill
Blue Blazer: Via
Strawberry Koi Vintage
Antique Pocket Watch: An heirloom from my great grandfather
Brown ankle bow heels: Thrifted
Vintage hat: Local antique shop
Suitcase: Antique shop
Needlepoint purse: Antique shop
Outfit #2
Navy blue polka dotted 1940's dress: Thrifted
Red hat box: Local antique shop
Outfit #3
Cream cable knit cardigan: Thrifted
Baby blue ruffle neck sleeveless blouse: Via
Q's Daydream Vintage
Cream skirt: Forever21
Blue suitcase: Thrifted
And the song of the post is David Bowie's "Changes", which has been stuck in my head for what feels like forever! But that's alright, I adore the chorus.
Ch-ch-ch-ch-CHANGES!