I just added a few lovely vintage pieces to the shop, including an adorable 1970's plaid blouse that I'm having the most trouble letting go of, because it looks dangerously charming with a cardigan.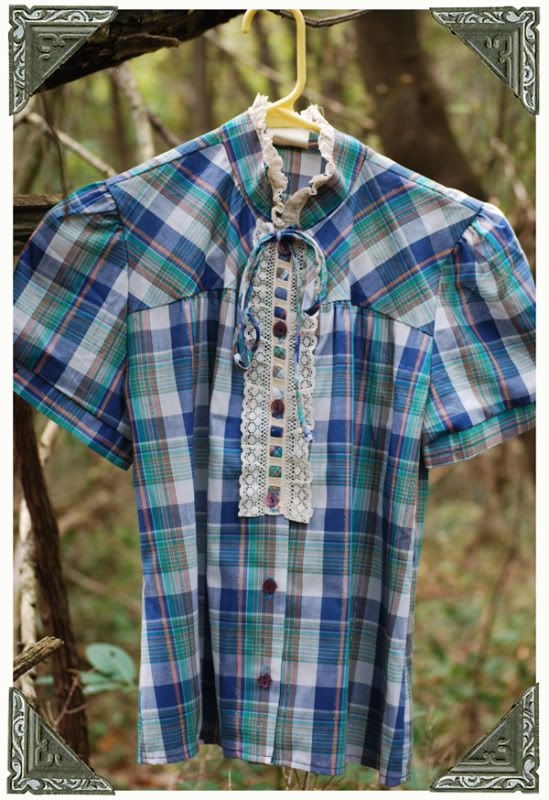 A floral dress with the sweetest little crocheted Peter Pan Collar and puffed sleeves.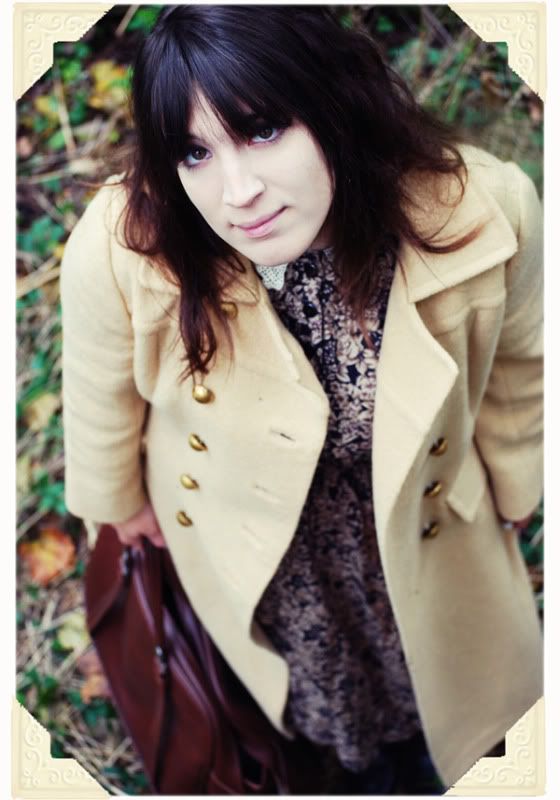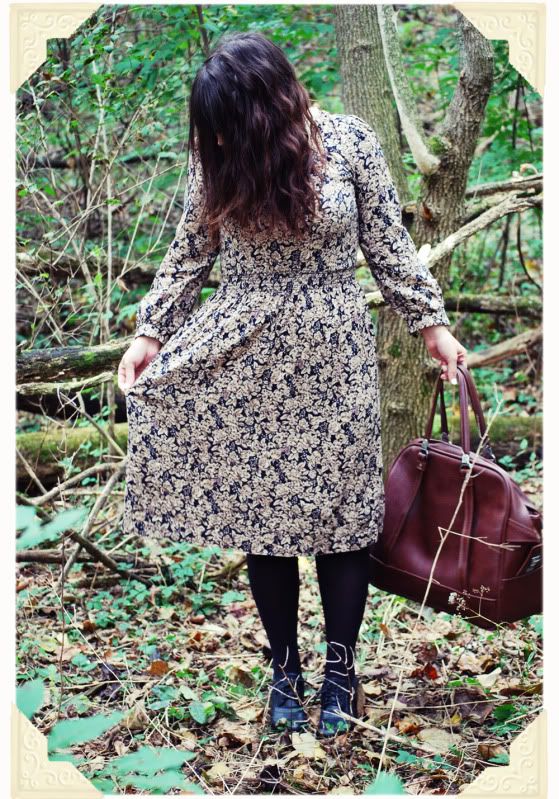 Vintage T-strap heels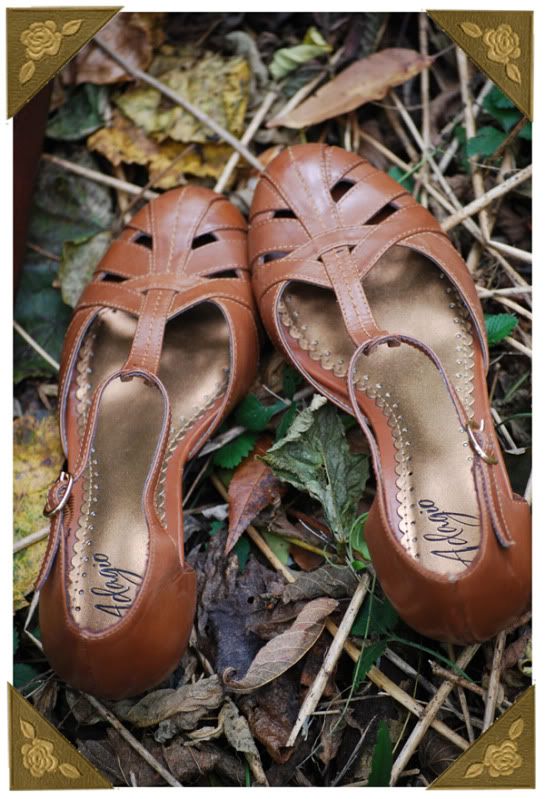 And a vintage Carry-On that I couldn't help but use as a large purse!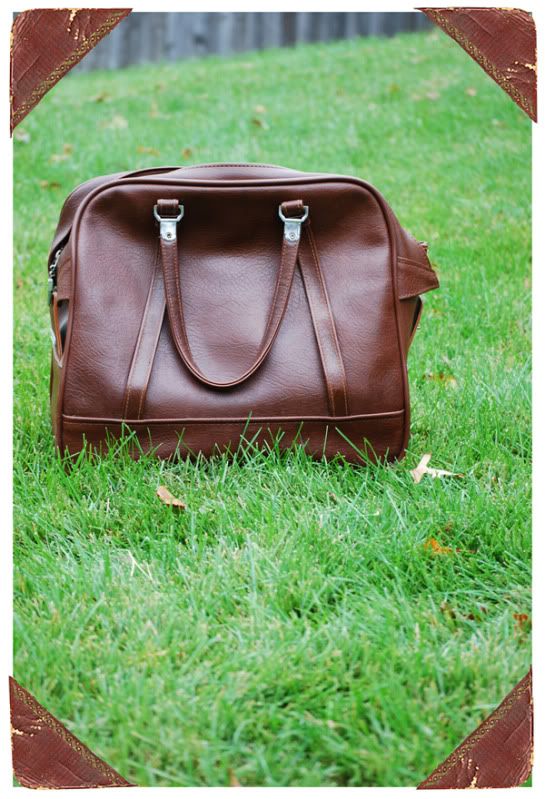 If someone happened to be hiding in the woods watching The Boy and I trying to take these photos, I'm sure it would have been quite the comical scene for them. To get the aerial views, he courageously balanced on the most unstable of tree limbs, and wouldn't get down no matter how much I begged him to! And to make sure that the placement of my dress was just right as I laid on the ground, I had the bright idea to stand up, hold my dress out, and fall flat in sort of a dramatic fainting style, which I'll admit, felt just about as graceful as it must have looked. Ouch. Regardless of all the silliness that this photo shoot brought, my lovely boyfriend and I did have a most charming time doing it!