Somewhere in between midterms and work, I finally managed to start my Etsy shop! There isn't a lot at the moment, but I have high hopes of doing some thrifting during the week *Fingers crossed!*. A vintage shop just opened in town, and I recently discovered another not too far from where I live. I've just been dying to get my hands on both of them!
I featured two of my favorite pieces; a 1950's blue and white polka dotted dress and a 1950's red dress with a lace overlay. The blue one is so very hard to part with, as I had the most glorious day wearing it a couple of weeks ago! It was nearing the end of summer, and it was the only day I was able to explore my favorite train tracks on my favorite bicycle. It was the only time I was truly able to stop rushing around for a moment and savor the last few breaths of the season.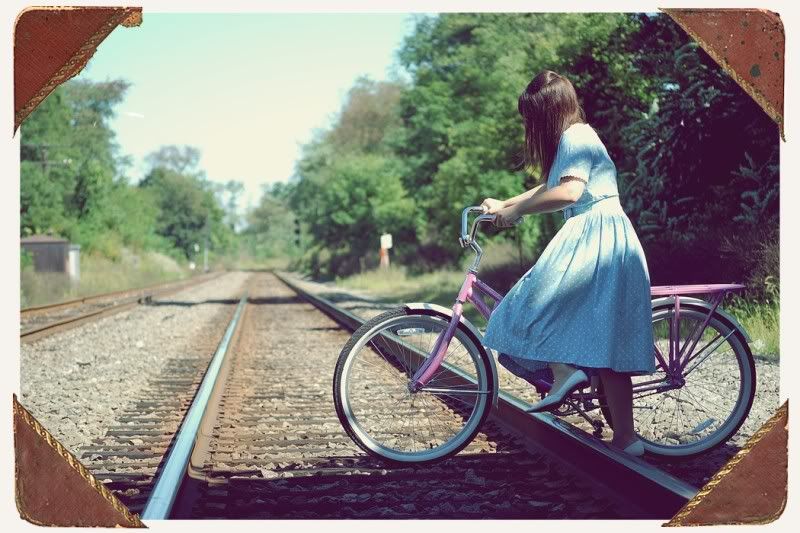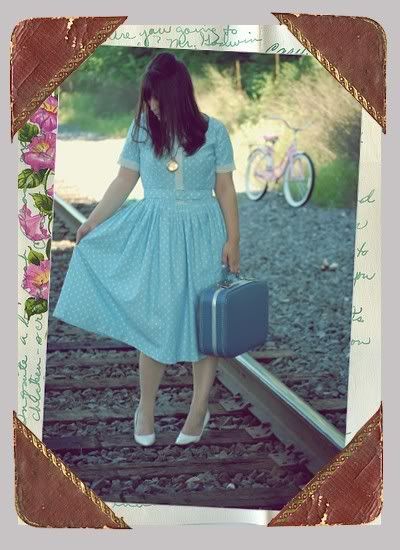 I do hope I acquire a frequent visitor or two! To get to the shop, just click on the very tiny (Which I will eventually make a bit larger) luggage tag located on the right hand side of my blog!