Vintage Wedding Refashioned Frock GIVEAWAY!!!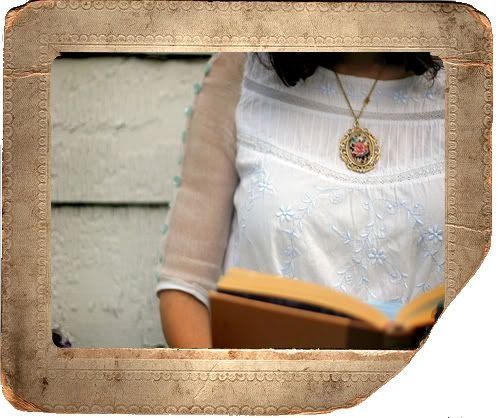 I instantly fell in love with this dress that is featured in
Grosgrain's
Giveaway! The delicate cheesecloth fabric
sleeves, with tiny buttons parading down the sides, especially. It's a perfect summer frock, and I've had my eyes peeled for something just like this particular dress. Romantic, flowy, and perfect for partaking in a child-like picnic in the midst of vibrant, uncut blades of grass; sipping lemonade, sharing outlandish stories amongst best friends, and welcoming the summer afternoon wind embracing sunkissed cheeks.
I think it's silly that certain outfits make me want to do certain activities, but it seems almost impossible not to do something lovely while wearing this dress! And I can't even think of what shoes I would wear, because nothing would look as wonderful as going barefoot!